All professionals at Broadway Endodontics maintain the highest levels of accreditation and pursue ongoing education to stay abreast of the latest trends in the medical field. Read on to learn more about our staff's experience and training.
Fardad Mobed DMD, Endodontists
Dr. Mobed received his Bachelor of Science Degree in Electrical Engineering from Northeastern University prior to becoming a dentist. He completed his dental training at Boston University in 1992. He next opened a general dental practice in Boston area. Dr. Mobed was Clinical Instructor in the Restorative Department of Tufts School of Dental Medicine where he received Educator of the Year award. After seven years of practice and teaching, he entered the edodontic specialty program at Boston University. He is among the pioneer graduates who were trained in Microscopic Treatment of Surgical and Non-surgical root infection. Dr. Mobed is an active member of American Dental Association and American Association of Endodontists.
---
David Joey Chang DMD, Oral Surgeon
Dr. David Joey Chang grew up in Australia and came to Boston in 1998 to pursue post-secondary education. He received his Bachelor of Science degree from Boston University in Biomedical Engineering, and his Doctorate in Dental Medicine from Tufts University School of Dental Medicine. He completed his Advanced Education Training in Oral and Maxillofacial Surgery from Tufts University School of Dental Medicine and Tufts Medical Center.
He is an Assistant Professor, Director of the pre-doctoral program in Oral and Maxillofacial Surgery at Tufts University School of Dental Medicine. He is also an attending in Oral and Maxillofacial Surgery at Tufts Medical Center.
Dr. Chang practices the full scope of Oral and Maxillofacial Surgery and clinical interests include management of third molars, implant surgery, maxillofacial trauma and reconstruction, obstructive sleep apnea, and orthognathic surgery.
---
Bahram Ghassemi DMD MSD, Orthodontist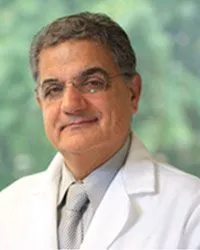 Dr Bahram Ghassemi has been practicing orthodontics in the Boston area since 1985, and is a diplomat of the American Board of Orthodontics. He received his dental training and a certificate of advanced graduate study in orthodontics at the Boston University School of Dental Medicine.
He currently serves as associate clinical professor in the Department of orthodontics at Tufts University School of Dental Medicine. His research has been published in several leading journals of orthodontics and pediatric dentistry and he is a member of the leading professional dental associations.
---
Dr Reza Setayesh DMD, Periodontist
Dr Setayesh is a graduate of Boston University Goldman School of Dental Medicine, he is specialized in Periodontics. He has over 25 years of clinical experience. Dr Setayesh recently retired from teaching at the Boston University Periodontal Department. He is up to date with the most advanced techniques in Implantology and Periodontal surgeries.
Dr Lily Parsi DMD, Pedodontist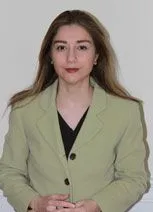 Dr Parsi recieved her Doctorate in Dental Medicine from Tufts University School of Dental Medicine. After prcticing general dentistry for a number of years she then completed her Advanced Education Training in Pediatric Dentistry from Tufts University School of Dental Medicine. She also holds three Master Degrees in Civil, Water Resources and Computer Systems Engineering. Dr Parsi's past work experiences outside of dentistry includes working at Department of Public Health of Massachusetts and private consulting firms.
Dr Parsi is commited to providing her patients with a fun, gentle and caring "dental home' offering exceptional dental treatment in the safest manner possible for infants and children through adolescence. Her goal is early intervention and prevention.
---
Jalila Dacey RDH
A native of Morocco, Jalila graduated from Mount Ida College with a degree in Dental Hygiene in 2006 and Bachelors of Fine Arts in 2008. As a registered Dental Hygienist, Jalila is experienced in treating both pediatric and adult patients. She enjoys all aspects of hygiene care and is skilled in educating patients regarding clinical procedures and overall dental health. Jalila is fluent in English, French and Arabic.
---
Elizabeth Stumpf RDH
Liz attended the hygiene school at the Medical Science Campus in Puerto Rico, and also holds a Health Management Degree from Northeastern University. She has received Proficient Laser Certification from the American Academy of Laser. Liz has over 15 years of experience in the oral hygiene field. She is passionate about her profession and enjoys educating her patients about their oral health. Liz lives in Wakefield with her husband and two children Sarah and Jonathan.
---
Maegan Lincoln RDH
Maegan graduated from the University of New England with a Bachelor's Degree in Dental Hygiene. She joined Northgate Dental Center in 2008. Patients and staff enjoy Maegan's cheerful personality on Thursdays, Fridays and Saturdays. You may hear Maegan humming and singing along with the music during an appointment! Meagan is dedicated to her patients' oral health and dental education; she enjoys playing the guitar and piano in her spare time.